Merry Christmas!
Joyeux Noël!
¡Felix Navidad!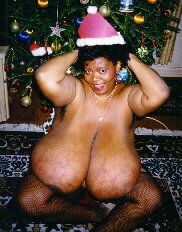 It seems that Norma is waiting under the tree to give you your christmas gift. Give her a hug (and a kiss...) and go open your other presents.



















I knew you'd all be happy! Have a happy holiday from Apparition and Brasília!



Back. Bonus Page.
Brasília's Norma Page The REAL Norma Stitz Page
Melonie Rose, a new amateur.
Boobilicious, a Canadian site that's constantly in motion.